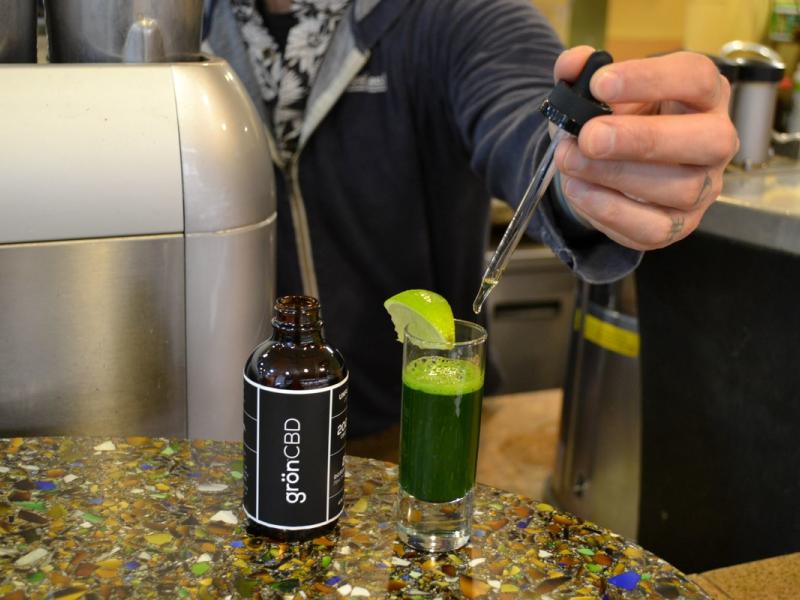 This post was contributed by a community member.
All New Leaf Community Markets juice bars are serving shots made with all organic produce and 10mg of CBD produced from natural botanicals by New Leaf partner GrönCBD. Five nutrient-rich flavors are available: Crimson & Clover, made with organic ginger, beet and lime; Calm Before the Warm, featuring organic ginger, jalapeño, lemon, cayenne pepper and lime; Green Pepper, with ginger, jalapeño, cucumber, kale, and lime; All the Things, containing ginger, jalapeño, lemon, cucumber, kale, carrot, and lime; A little GLC with ginger, lemon, carrot, and lime. 
The cost for a shot is $5. 
New Leaf Wellness Departments also carry CBD chocolate, gummies, and tinctures. All CBD products in our stores are carefully assessed for their quality and clean extraction process, prioritizing organic products without harsh chemicals.