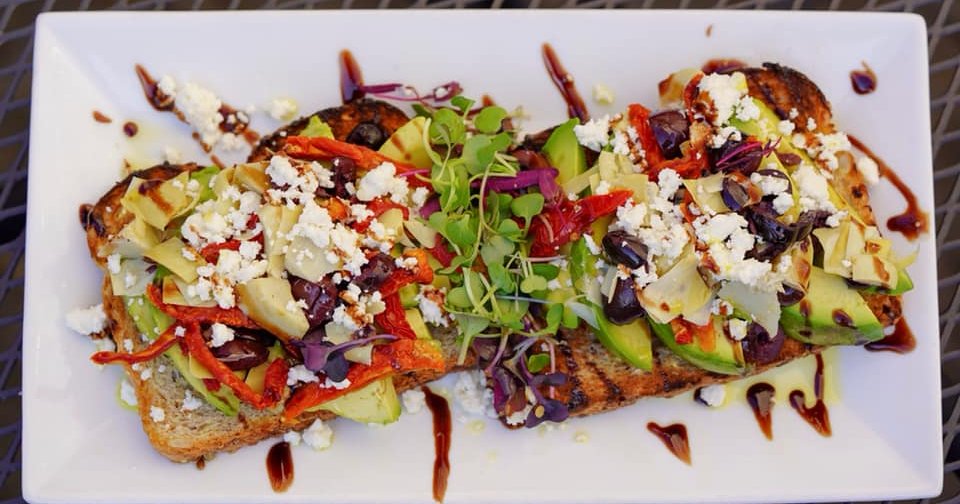 The rise of cannabidiol (CBD) add-ons in Philadelphia is already well-established thanks to places such as Ardiente and Sip-N-Glo, but Roots Café is among the first establishments to bring the CBD trend to the Philly 'burbs.
CBD has been gaining traction in recent months, noted for its medical benefits in dealing with inflammation, anxiety, pain, or other conditions, but doesn't inflict the typical psychoactive effects — lethargy, dysphoria — found in marijuana.
To further introduce the trend outside the city, Dan Merola and John Hearn, chefs and owners of West Chester's Root Café, are orchestrating a five-course CBD dinner on Thursday, Feb. 28 from 6 to 10 p.m. During the dinner, guests can opt for a total 10 mg of CBD across the dishes, which include burrata, elk meatballs, and "Hemp Panna Cotta." 
See full menu for the dinner, which runs for $80 a person, below. 
Burrata: Frisee, Endive, Pistachio Brittle, CBD Blood Orange Gastrique, Fleur De Sel
Elk Meatballs: Tortellini, CBD Green Chile Broth, Pecorino, Confit Wild Mushrooms
Smoked Rack of Lamb: CBD Celery Root Tater Tots, Juniper Berry Bordelaise, Sweet Pea Puree
Coconut Red Curry Cioppino: Mussels, Clams, Scallops, Shrimp, Red-Curry Coconut, Julianne Seasonal Vegetables, Cilantro, Sweet Potato Gaufrettes, CBD Isolate
Hemp Panna Cotta: Babka French Toast, Chocolate Mousse, Caramel Corn, Cointreau CBD Tincture
If you can't make it to the event, Roots Café is already selling its own CBD honey during breakfast, lunch, and dinner, measuring at about 5.6 mg of CBD at $5 a serving.
"It's something our guests can add to their coffee, tea or granola," Merola and Hearn said in a statement.
"Chefs in Philadelphia have been utilizing CBD for a while and we wanted to provide local diners the opportunity to experience this food trend. It has so many health benefits and we want people to feel good when they experience Roots Café — this is just another way to do that."
Though CBD add-ons aren't a permanent menu fixture beyond the honey option, Merola and Hearn are considering introducing it as an option for future dishes.
Check out more about Roots Café here.
---
Follow Marielle & PhillyVoice on Twitter: @mariellemondon | @thePhillyVoice
Like us on Facebook: PhillyVoice | Add Marielle's RSS feed to your feed reader
Have a news tip? Let us know.