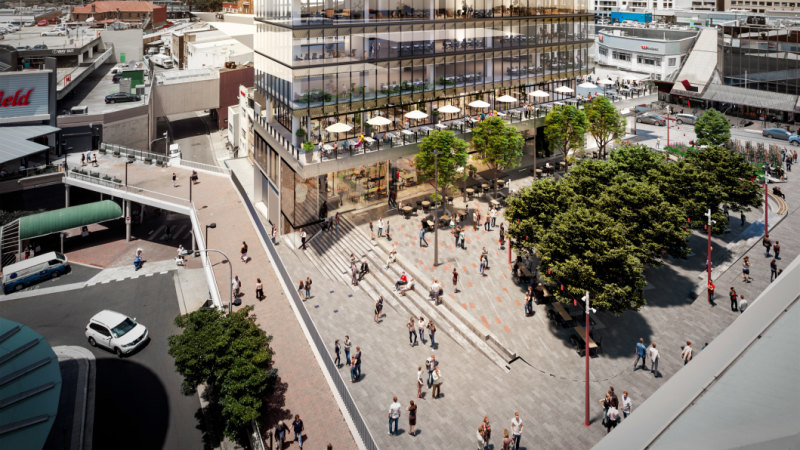 This trend is in parallel with the NSW government's Decade of Decentralisation policy which aims to reduce its CBD footprint by 100,000 square metres by 2021.
"A major reason is to save on occupancy costs because office rents in all Sydney metro markets are cheaper when compared with the CBD," Mr Kernaghan said.
"We expect this trend of business division to continue over the short term as Sydney's metropolitan office markets continue to evolve."
Strong employment growth over the past two years has seen vacancy rates fall across most of Sydney's office markets, JLL research shows.
"As a result, vacancy rates in nine out of the 10 office markets we monitor are tracking well below their long-term trends," Mr Kernaghan said.
One of the latest developments is the One Hurstville Plaza, the South Sydney suburb's first new commercial building in more than a decade.
"The speculative development of One Hurstville Plaza demonstrates the confidence of its developer, Coombes Property Group, in the long-term future of Sydney's metropolitan office markets," Mr Kernaghan said.
"Construction has commenced with no pre-commitments."
The 14-storey mixed-use development will be delivered in the fourth quarter of 2020. JLL has been appointed to lease the A-grade office space, which spans 8400 sqm over 11 floors. Three podium levels at the base of the building will accommodate 1800 sqm of retail space.
Coombes Property Group general manager development Pascal Bobillier said the company's vision for the high-quality mixed-use tower was to provide premium commercial office space comparable to other major employment centres.
At Parramatta, Ray White head of research Vanessa Rader said the CBD was growing in favour due to its relative affordability to Sydney, and that quality construction and CBD infrastructure improvements had led to attracting new occupiers and investors.
Ms Rader said the overall Parramatta CBD vacancy rate has moved back downwards to three per cent, the same rate achieved 12 months ago.
"After a robust few years for Parramatta CBD, the six months to January 2019 has allowed the market to take a breath, sit back and watch the construction of both the highly anticipated Parramatta Square and infrastructure projects," Ms Rader said.
"With no major supply completions being added to stock levels during this period, we've seen some subdued take-up in space this period also, recorded at just 923 sqm. Despite this little change, we did see vacancy further contract to just three per cent or 21,877 sqm."
Carolyn Cummins is Commercial Property Editor for The Sydney Morning Herald.